Arundel X Fauna X Nice Work 10k
13.06.23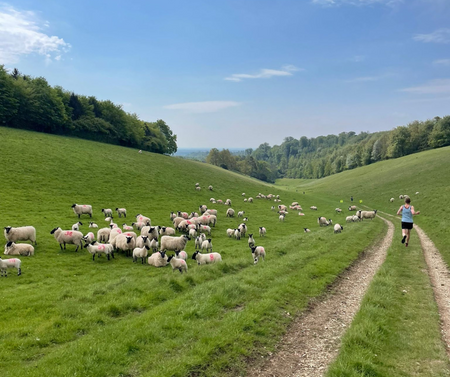 Fauna hosts another 10K in Arundel Park with Nicework!
On Saturday the 13th of May, a short month ago, we at Fauna hosted a 10K fun run as part of our commitment to fundraise for wildlife conservation, the endangered species who inspire our core beers! Wild Dog, Cheetah and Pangolin, with our charity partners.
The event was a huge success, with hundreds of runners participating, raising a total of £

1722

!
The run started and finished near Fauna Brewery, at the iconic Hiorne tower. It took runners through a scenic and  undulating course throughout the Estate and history itself.
Runner's trod the path of our newly established Brewery trail, it's a tough terrain with a lot of steep inclines and hard chalk underfoot typical of the south downs.
At the finish, all runners were awarded a super cool medal featuring the silhouette of Arundel's iconic castle.
At Fauna Brewing we are conservation crazy, and all our donations come from the events we are fortunate enough to host events with heroes like Nice Work.
The whole team at Fauna would like to thank everyone who participated in the 10K, especially our very own Henry who represented us (of course) and Arun Runner's Club as well as our good friend Harry Timms who came 3rd in the whole race!
If you missed this year's event, be sure to subscribe to our newsletter and watch this space for next year! In the meantime, you can learn more about our mission here.
Running with Nice Work again this Sunday in Madehurst?
Show your medal at the bar for a free pint of Cheetah!