Fauna Fun Run 2022 - What a day!
20.07.22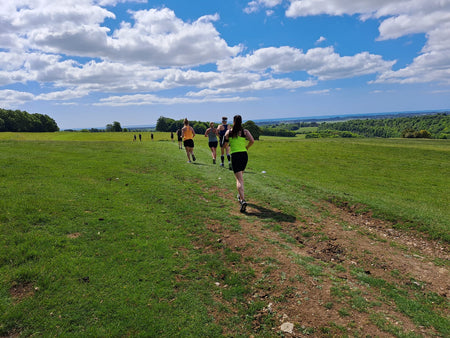 In May it was time for Fauna's first annual fundraiser!
Working alongside Nice Work, we hosted Fauna's first ever Fun Run, raising money for our charity partners the Cheetah Conservation Fund, African Pangolin Working Group and Painted Dog Conservation
.


The event took place at Arundel's famous Hiorne Tower (may be familiar to Dr Who fans) and was attended by over 400 runners who took part in 2k, 5k and 10k races. The Fauna team also organised a little market, so it's only right to give a big shout out to our local friends who joined us to feed and water the runners as they crossed the finishing line: 

Edgcumbs Sussex Coffee Roasters and Tea Merchants

 

 
The Barista Bros 
Safari Pizza 
Ditch Brisket 
Coles Ice Cream 

The event raised over £2000 which will go directly to supporting all three of our charities.
Keep an eye out for the other Fauna fundraisers that are happening in 2022 and check out below for some photos from Fauna's Fun Run!