Meet the Fauna Family!
20.07.22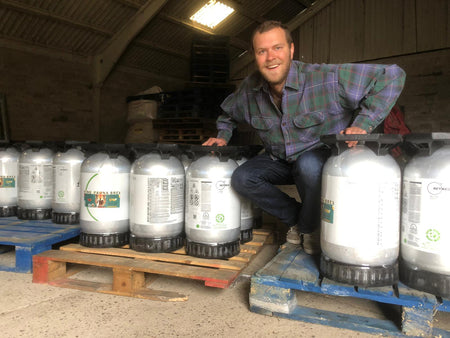 So much has happened in 2022 for Fauna Brewing, it's about time we get ourselves up to date with our blog posts and introduce the Fauna family. In February 2022, Phil moved the business to Arundel, West Sussex and now has Mat & Henry by his side to help take Fauna Brewing to a whole new level. We thought it was about time we introduced everyone properly...
Phil launched Fauna Brewing in the summer of 2021, combining his two passions: beer and wildlife. After studying zoology at university and spending some time training as a safari guide in Botswana
, he set out to create a business that 'gives back' and support sustainable, wildlife focused projects worldwide. Phil oversees the development and operations of the Fauna brand in both Sussex and London as well as providing the team with regular puns for their latest beers.  
Mat joined the Fauna team in February with over 10 years of brewing experience. Mat's vision is to craft beers with hop combinations that aren't so easily found on the shelf but satisfy customer need for quality tasting beer. Mat is Arundel local and Dr Who & Star Wars super fan – he has brewed in a film accurate Darth Vader costume before!  
Henry Nash - 
Head of Operations
Henry previously worked as a brewer before he joined the Fauna team earlier this year. He has over 8 years of hospitality and events experience and used his knowledge to aid the launch of the Arundel taproom. Henry is also responsible for overseeing sales and events and can often be seen representing the brand around Sussex – normally with his dog Freddie in tow!  
Be sure to keep an eye out for an upcoming post where we introduce our Fauna Taproom staff too!